I got awesome things in the mail today!! First off, I got a package in the mail from Sarah over at
Knotty Gnome Knits
I entered her birthday contest and won. How awesome is she to give things to
other
people on her birthday? ^_~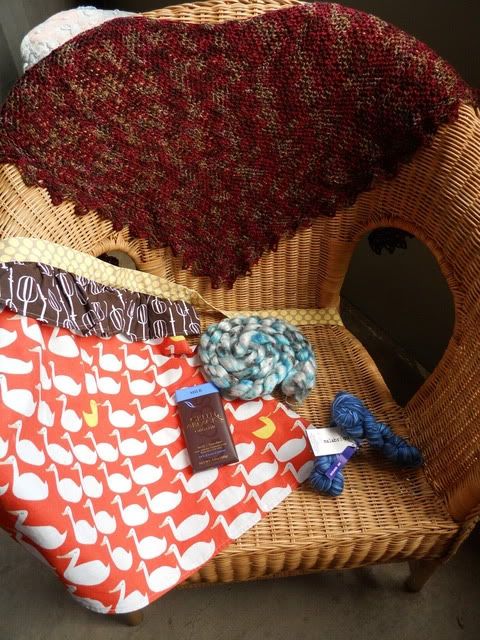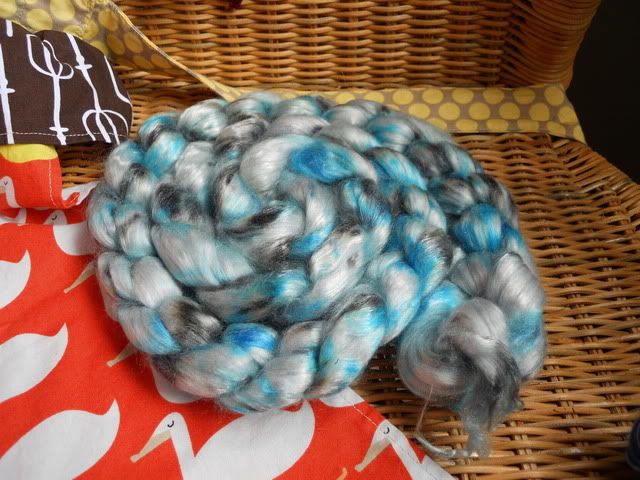 My package included some specially dyed merino/tencel fiber which is GORGEOUS.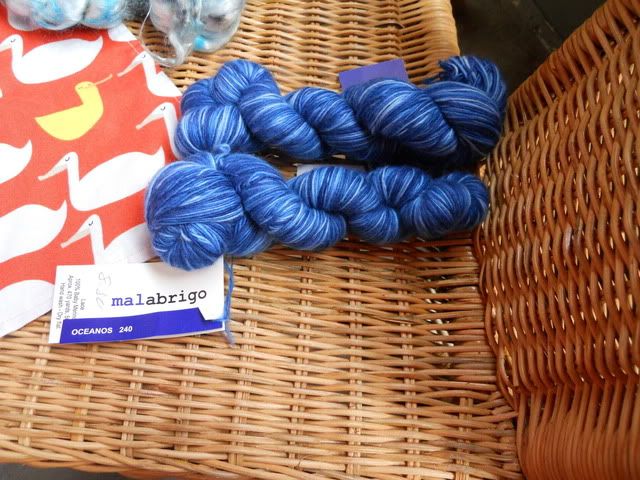 Some Malabrigo lace, and who
doesn't
love Malabrigo?
And- SURPRISE!- she made me an apron. How adorable is that?? This is me wearing it in my kitchen. I put it on almost immediately. I'm making pavlova for dessert tonight (more on that later) inspired by Louise over at
Satisfied
.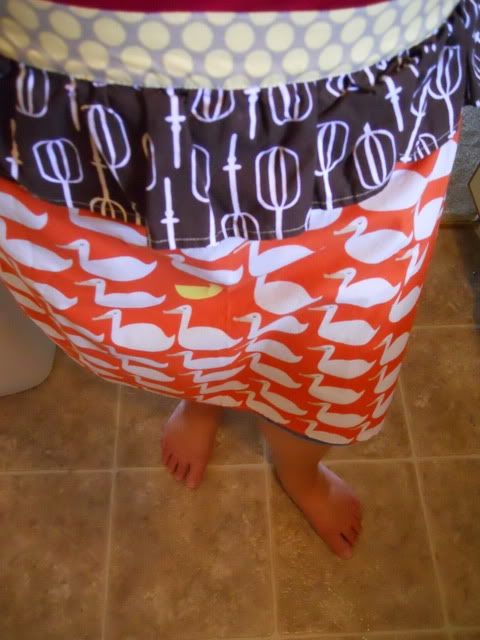 As you can see from the first picture there is also a hand crocheted shawl in the package. It's in Malabrigo Sock "Stone Chat" it is Sarah's original pattern, Walden. I didn't take a close up of it because she took some great photos of it already that can be seen here. It's lovely and if it wasn't like 80% humidity outside I might be wearing it around the house... hehe. And last but not least, a bar of organic chocolate- always a welcome addition!
Also in the mail something almost as fun but not quite, a package from the
Loopy Ewe
. I saw on
Sheri's blog
that there was some new Madeline Tosh in the store and it looked so awesome in the pictures that I had to snag some for myself. I bought 2 skeins in "Victorian Gothic" to make a shrug to wear at the office. I have to say I really love the little touches in the package, likeza handwritten note from Sheri and some small samples of other yarns. Very nice, Loopy Ewe! =)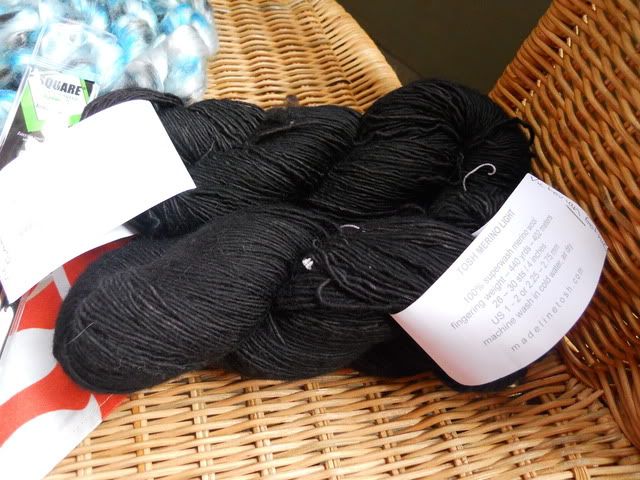 I also bought some square needles just to try out. I hope they live up to what they say they are!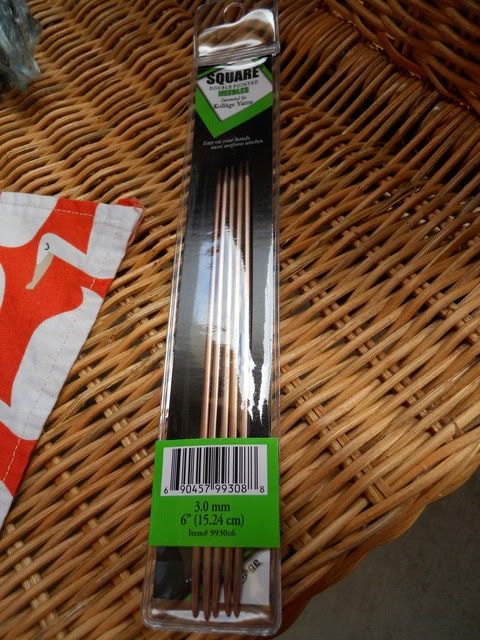 Whew! That was a lot of stuff. Today is a good day. =)