Still no knitting, but I do have lots of spinning and some BIG news to share with you!
I finished the falkland from Cosy on Sunday. I have to say that I LOVE it, even though it's not as even a weight as I had hoped. It's on average, a worsted-aran weight. I can't stop petting it!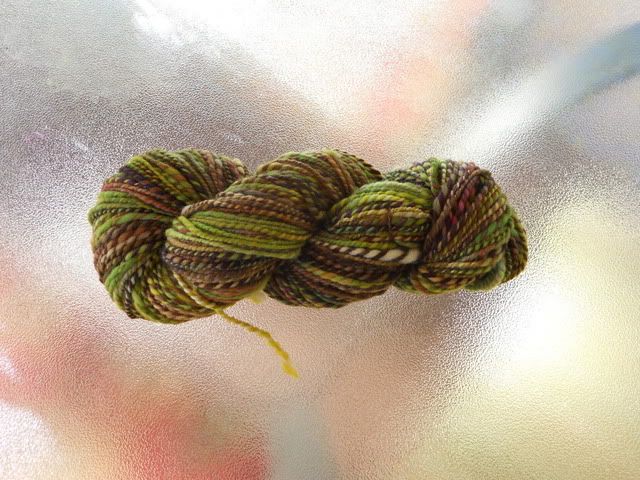 Soaked and thwacked to finish!
Next up is the silk yarn I bought back in September. It was a little graduation gift for myself. It's from
Gnomespun
, and the color is "Demeter", although I tend to think of earthier colors when I think of Demeter as she's the chaste earth goddess. Although she did preside over the harvest too, so you can think of this as her golden waves of grain. This is 2oz of tussah silk top. It was super easy and fast to spin. I have no idea what I'm going to do with it. But it's shiny and nice enough to look at right now. =)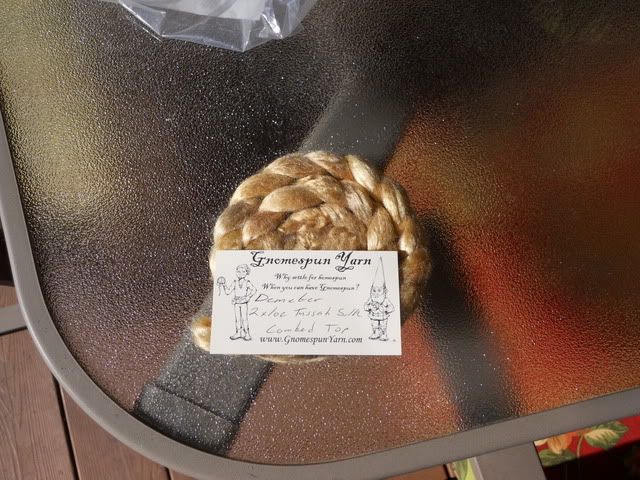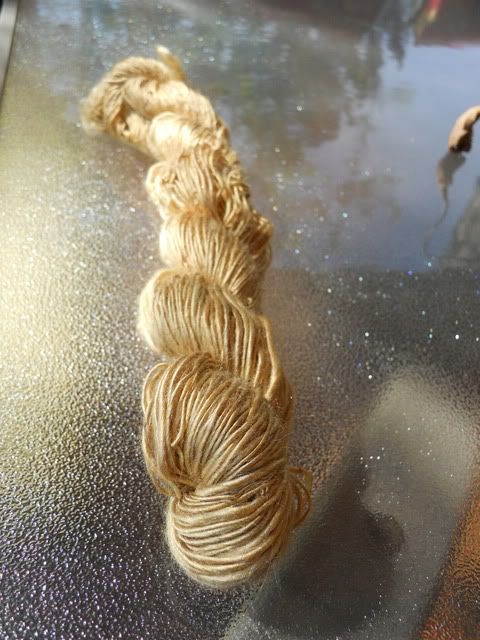 This is a picture of it before the twist is set, you can see some of the kinks in it. I left it as singles to get the most possible yardage out of it. I'll get a better picture of it once the twist is set.
I promised BIG news, didn't I? Okay, well, I think I mentioned before that my company is opening a new call center in Arizona and that I applied to go. Well, they pulled me aside on Monday and told me that I was one of the few that they had chosen to reloacte! EEE! In just 4 short weeks I will be living in Arizona. They certainly are not giving us much moving time, they want our last day here to be May 26th, and our first day there to be June 1st. That's a mere 5 days to drive across the country. However, I requested the 24th-26th off so I'll actually have 9 days to get moved.
This will be the longest road trip I've ever taken and I'll be going through a lot of states that I've never been to before. It's exiting and scary. I've already called a few places about apartments and I think I've found one that I really want. It's 1050 sq. ft. for $725/mo, with a balcony and a washer and dryer in the unit. None of the utilities are included so that's kind of a down, but it would be great to have all that space!
Until next time.