So here's FO #1. I knit these up in about a day for my boyfriend's birthday.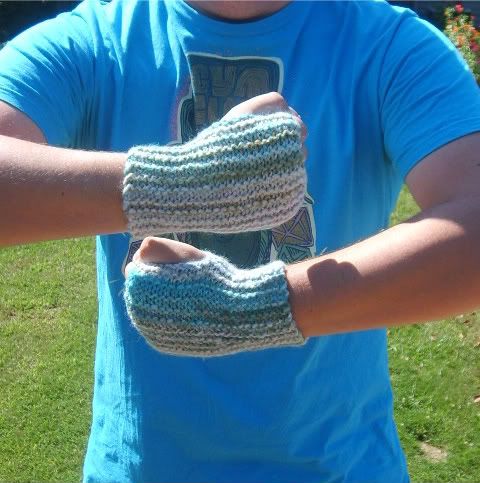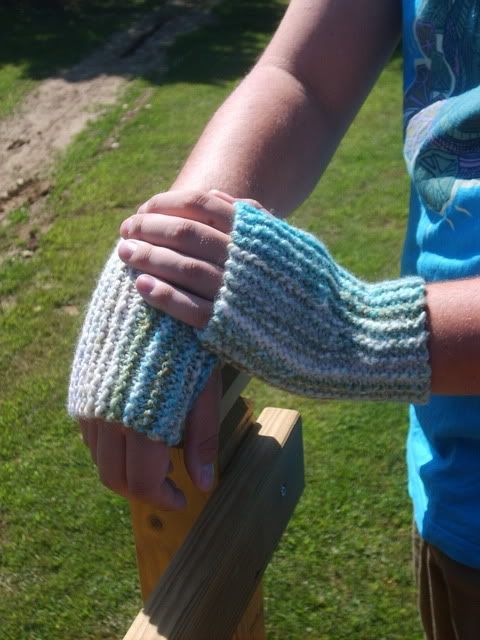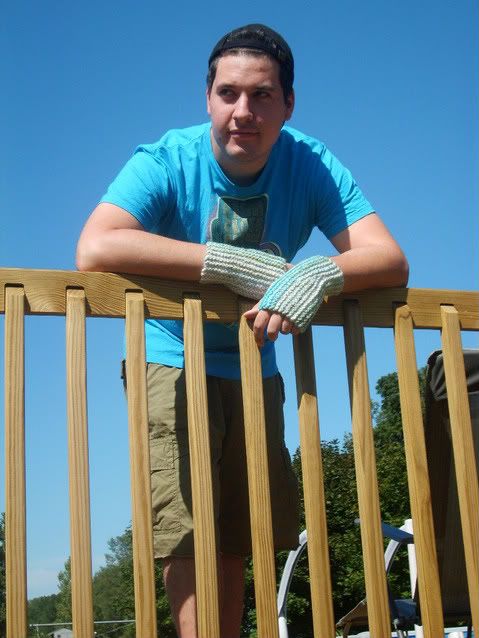 Stats:
Yarn: Cosy Spins 2-ply falkland wool about 1/2 of the skein
Pattern: There wasn't actually a pattern, so I'll just give you some notes:
I provisionally cast on 24 sts with size 10 needles and knit until the rectangle fit around my hand. I also put in 2 sets of short rows for hand shaping. After I finished, I grafted the cast on edge and the live stitches, switched to a sewn bindoff for the thumb hole, and grafted the top of the mitt. Et voila, handspun mitts.
You know I love him because I gave a present made out of my only handspun! Luckily I think there's enough for a hat for me.
Another FO soon! I took some shots yesterday but they were pretty washed out so I'm going to try and get a couple that capture the color better.