As soon as I saw
Damson
(
Ravel It!
) on Ysolda's blog, I knew I wanted to make it. When I realized I had a skein of Malabrigo Sock (the yarn called for in the pattern) lying around I knew it was meant to be. I also knew that I had to buy
Whimsical Little Knits 2
. This pattern was fun and easy, even if it did take like 2 hours to bind off.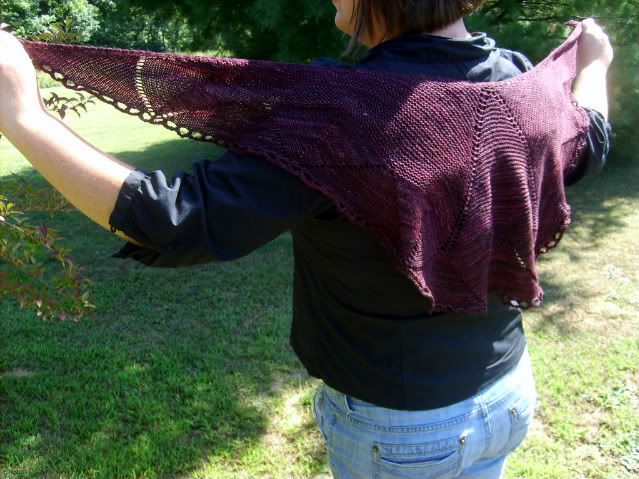 Specs:Yarn:
Malabrigo Sock in Rayon Vert
Pattern:
Damson by Ysolda Teagues
Thoughts:
Quick, easy knit. A great alternate use of sock yarn!
Mods:
None