Yay! I looked for my camera cord and it was right where I thought it would be. =) I took a couple of pictures.
(please click for full pics... I guess I'll have to make them smaller next time!)
Here's my pillowcase in need of more yarn: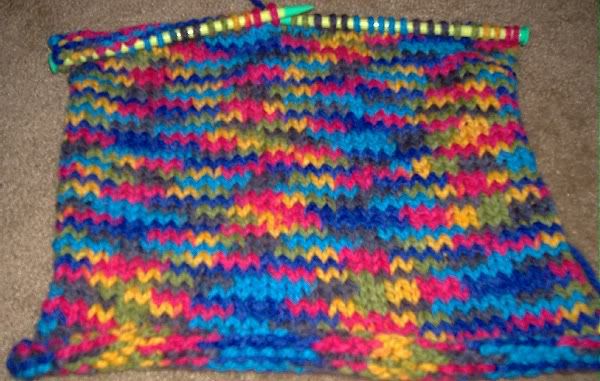 Aand the hat with wrong dimensions. I was thinking of ripping it out and trying again. It was supposed to be for my cousin (who is 2) but I think I might make it for myself, it's really cute.
And finally the Cabled Hobo Bag (pattern by Delicious Stitches) I'm about 35% done... there's about 8 inches there and I need about 10 more, and then I have to knit the strap and assemble.
That's all for now!