I have another FO to share with you! This one was knitted over the weekend, with one flipper and the finishing done last night. I'd like to introduce Nessie, the Lochness Monster! I don't know if I've mentioned this on my blog, but I have mentioned it here and there; I signed up for a sewing class at a local sewing shop. I'm so excited about it! I've wanted to learn how to sew for years, I've always been interested in making my own clothes. So, what finally tipped my hand?
Groupon
. If you're not familiar with it, Groupon has different specials every day. They have deals like buy a $40 gift card to a restaurant for $20. This is what they had for the
Bernina Connection
in Scottsdale, AZ. The groupon
was for any of the classes offered at the Bernina Connection, so I decided to go all in and take the beginner's series,
Sew Fundamental
. I actually signed up in about the middle of August, and the class was supposed to start on September 13th. However, probably b/c of the groupon, the class was full up and they had to add another class starting on October 4th. That's the one that I made it into. So I've been impatiently waiting for the past 6 or so weeks for this class to start. You may have noticed that I've added many sewing blogs to my blog roll over there. I particularly love
Gertie's New Blog for Better Sewing
and
QuirkyPrettyCute
. They both have fantastic tips that I'm sure I'll get a lot of use out of. So, the class is finally here (even though fall refuses to start)! It starts in 6 days! I am pumped!
Okay, so you're thinking "What does that have to do with Nessie!?" One of the class materials that I need is a pin cushion. I didn't want just anything as a pin cushion and I knew that I'd rather make one than buy one. This was a perfect opportunity to use
Amigurumi Knits
! This book is amazing. Even if you don't have any kids to knit for, I'd recommend it. The details on the animals are amazing, so well thought out and executed. Even the increases and decreases are perfect. At least go have a look at the book. If you don't fall in love with at least a couple of the creatures in it then, well, I don't know how much hope there is for you.
I made this with malabrigo leftover from my
Vine Yoke Cardigan
(In Simply Taupe) and
Clapotis scarf
(in Stone Chat) projects. I decided to use size 3 needles because I wanted it to be night and tight, and also smaller than it was supposed to be. Picking up stitches was a pain in my butt! But that was probably mostly because of the tight gauge. I also added some weight to Nessie by putting some decorative rocks in her tummy. I figure if I'm going to be pulling pins in and out of it, I want it to have a bit of stability.
Doesn't she have the cutest flippers??
Also, I got a request from Amy to see a picture of my spinning wheel. I'm lazy, so I'm just going to recycle pictures I took of it back in October after I bought it at Rhinebeck (Sigh, Rhinebeck!)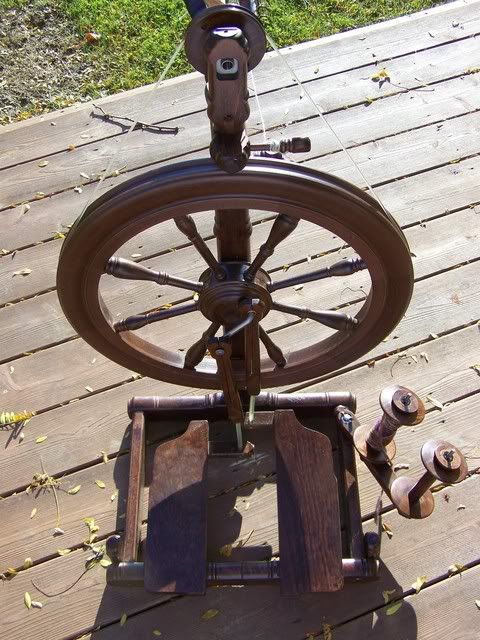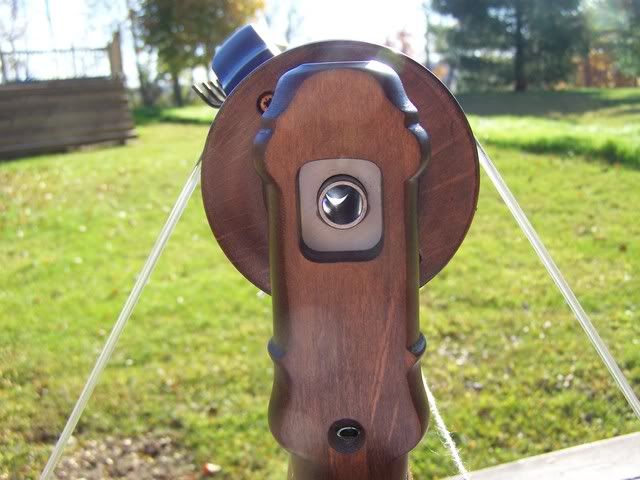 My wheel is a Kromski Sonata, and I love it! It's a traveling wheel, so it folds up and has its own case.