So it's been a little while since I've actually posted something. I've been fairly busy! Last Saturday was my Birthday and I had several celebrations. A friend even came down from Cleveland, although that wasn't exactly for my birthday. We hung out and went to the
Franklin Park Conservatory
as well as the
Columbus Art Museum
(which is being renovated and so has a very small collection at the moment!). We even went to Jeni's...
twice
. It was a good time. I also went out to eat with a good friend who gifted me an
Eggplant Monroe Namaste
bag, a matching
Buddy Case
, a
Catalina Bag
, and 2 skeins of
Shibui sock
in a gorgeous purple! Far more than I deserve. ;-)
Both the Conservatory and the Museum had some
Chihuly
art on display. I used to think that most of his stuff was too similar, but no more! It's gorgeous and it looks incredibly and painstakingly time consuming.
(These pictures were taken with my Droid phone so please excuse the quality!)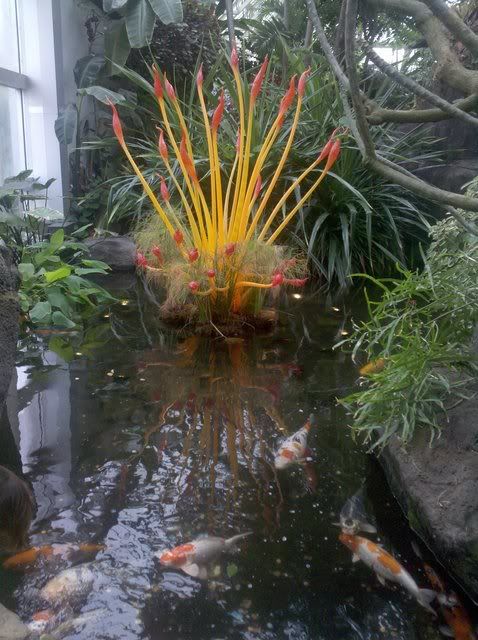 This one is in the Koi pond.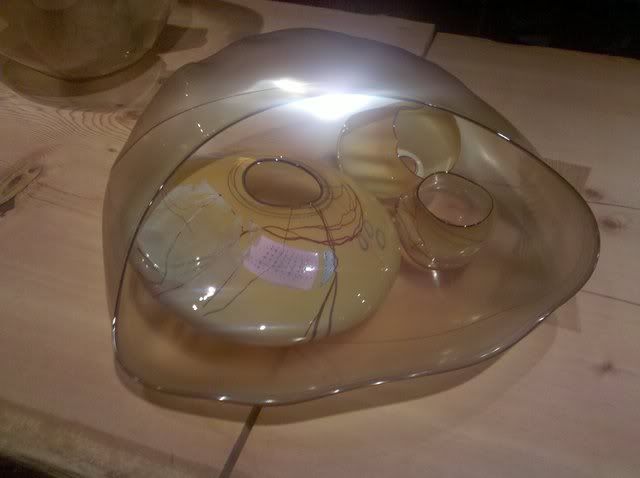 This one is from the museum, the glass was this gorgeous gold color and see through so the layers were two fold as you could see them through the opening and the sides of the creations.
This also at the museum the bottom looked like it was glowing, it was reflecting the spotlight.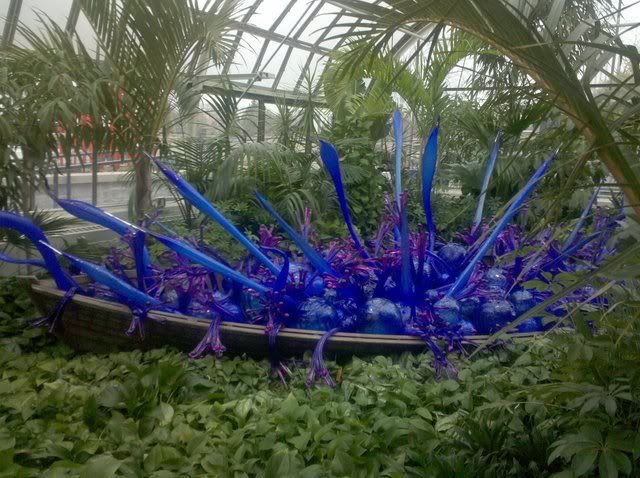 Yay, glasswork!
Okay, so I named this post "Yarn!" didn't I? I was clearing off a memory card so I could give it to a friend (you know who you are!) and I found some pictures that I took of my handspun. It was actually used to make a hat for the same friend! I need to get a FO picture of it because I LOVE the way it turned out!
It's definitely the most satisfied I've been with a yarn that I've made. It was just the right amount of bounce from plying. It's BFL. I lurve BFL.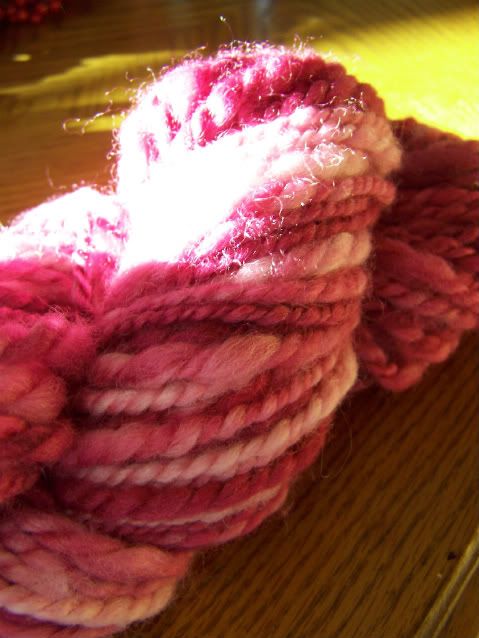 Oh! One last thing! I wanted to mention that the knitting in my last post is indeed a log cabin blanket. It's a bit bigger since that photo. Perhaps there will be some progress photos in my near future because I have a couple of new projects started!